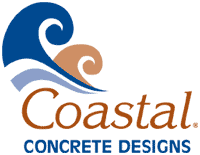 Return to Coastal Concrete Designs

The Best Warranty, Guaranteed

TWO YEARS plus a LIFETIME
LIFETIME WARRANTY ON MATERIALS: The materials, used as described herein, applied by ARIZONA CONCRETE DESIGNS, are guaranteed for LIFE to maintain its bond to the substrate it is applied to, under normal use.

TWO YEAR LABOR WARRANTY: If within 2 YEARS from date of installation, the CenturyStone Concrete Coating, as applied by ARIZONA CONCRETE DESIGNS, loses its bond due to defective materials or workmanship, it will be repaired at no charge, with the exception of the following exclusions:

1) Each CenturyStone Concrete Coating is permanently sealed to protect from exposure to most all weather conditions. However, moisture originating from beneath the surface of the concrete or decking materials may cause blistering of the finish. The repair of damage as a result of this condition is not included in warranty.

2) There is no guaranty that cracks will not occur due to excessive movement of the concrete or deck surface, and the repair of such is not included in warranty. It is presumed the surface on which the CenturyStone Concrete Coatings are applied is stable with adequate foundation and support.

3) Caulking or joint sealant materials are guaranteed for a maximum of ONE YEAR.

If normal use results in excessive wear to the surface, the CenturyStone Concrete Coating may require maintenance and reinforcement in high traffic areas at intervals of + five years. This additional cost is not included in contract and is not considered warranty work.

Liability is limited to the value of the labor and materials used to repair damage as defined by this warranty. After 2 years from the date of installation labor will be charged @ the rate of $ 30.00/man-hour.

ARIZONA CONCRETE DESIGNS guarantees to meet or exceed the terms of ANY warranty for systems of comparable value and application.